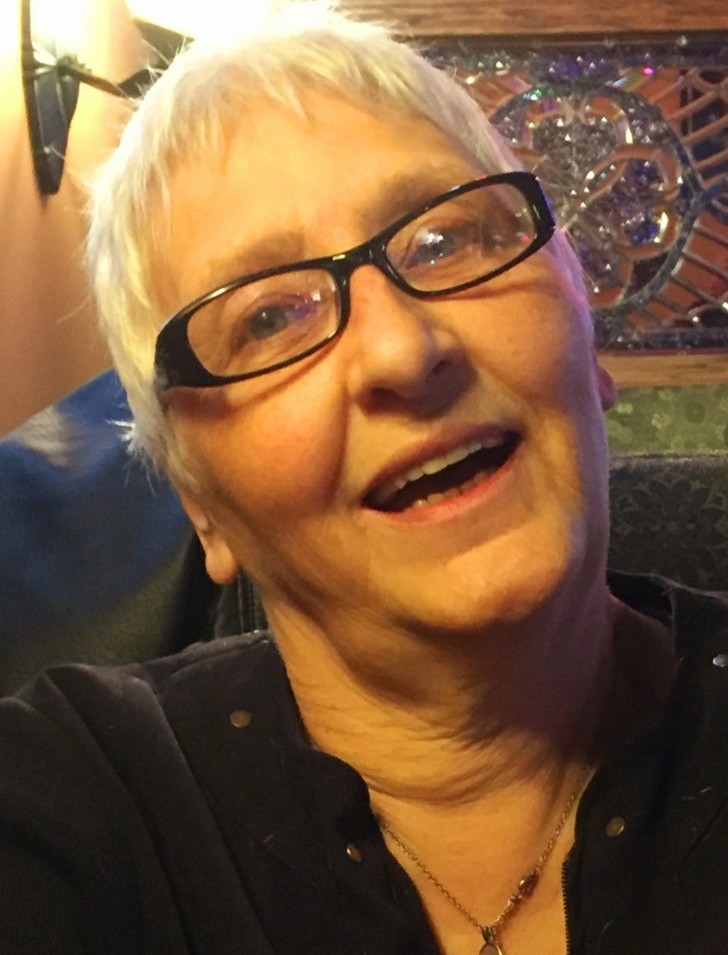 Heather Courier
Heather Angela Courier passed away at the Assiniboia Union Hospital, Assiniboia, SK on June 5, 2020 at the age of 69 years.
She was born on July 1, 1950, in Toronto, ON. Sadly, her mother Gwendolyn died at a young age from cancer, leaving Heather in foster care. Throughout her life, Heather strived to provide care to others. She enjoyed working as a care aid in various facilities, and with home care.
Heather was married twice, her first husband was Alfred Gohm. She was blessed with three children, Tileena, Annette, and Richard. Heather's second marriage was to her soulmate, Paul Courier. They were married on August 18, 1984, in Regina, SK enjoying 36 wonderful years together. Paul legally adopted her children. Heather and Paul lived in Regina, SK, Osoyoos, BC, Lafleche, SK, and Assiniboia, SK.
While living in Osoyoos, BC Heather went back to school earned her Grade Twelve Diploma. She went on to obtain her Graphic Design Diploma, which allowed her to have her own business. Heather made and designed DVD covers for many people and participated in numerous craft shows.
Heather had a creative and artistic nature. She loved decorating and collecting items for her home. She was known for her large dog ornament collection and her jungle décor living room. She was a talented writer and wrote many poems. She loved animals, especially her Chihuahuas', but her greatest love was her family and dearest friends. Her life was devoted and dedicated to showing love, care, and support to each and every one of them. She had a love for life, cherishing, and celebrating each special occasion. Heather was so strong during her battle with cancer, always brave and "doing well." Never showing her fear and uncertainty. She will forever be remembered and admired for her strength, and resilience. Heather will be truly missed by all who knew and loved her.
Heather is survived by her husband Paul Courier; daughter Tileena (Dave) Seitz; daughter Annette (Jeff) Balycky; son Richard Courier (Carrie); grandson Tyler Courier (Charlee); granddaughter Chelsea (Mitchel) Veno, great-grandchildren Addie Veno and Liam Veno. She is predeceased by her mother Gwendolyn Phillips and brother John Phillips.
A Life Celebration will be held on July 1, 2020 (Heather's 70th Birthday) at the family home in Assiniboia, SK.