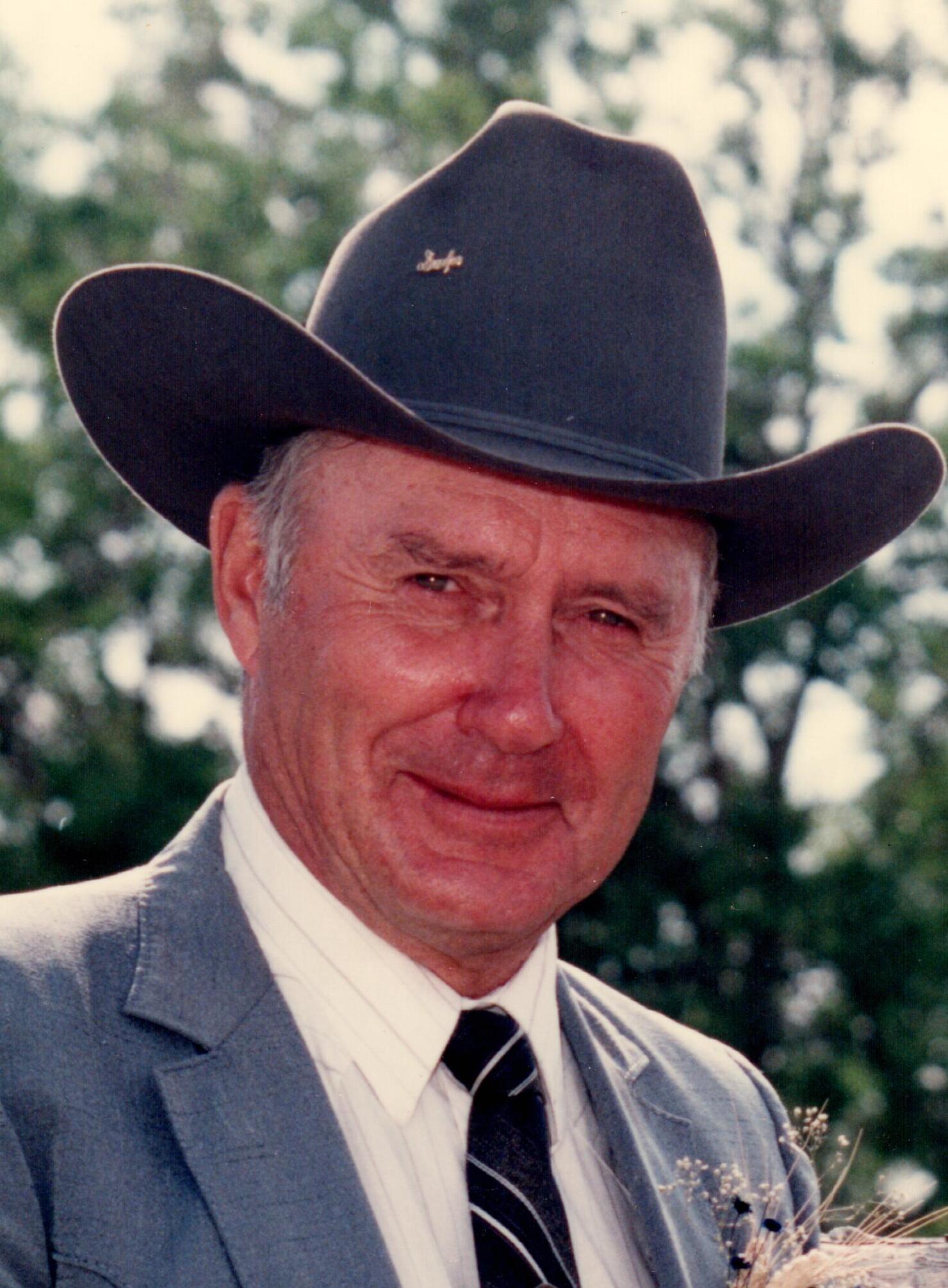 Howard Hanson
Howard Lee Hanson passed away on Monday, August 3, 2020, at the Prairie View Health Centre, Mankota, SK, surrounded by his loving family. Howard was born February 7, 1937, in Shaunavon, SK and moved with his parents Eiliv and Nora (nee Langset) Hanson to the Dixon ranch in the Val Marie district. His brother Allen was born in 1939. They had a close bond and ranched together their whole lives. He took grades one and two by correspondence. The ranch life was busy with the hired hands and neighbours. Val Marie was visited only once or twice a year. In the fall of 1944, the family relocated to the Reliance district 25 miles southwest of Mankota. Howard attended Reliance school, riding twelve miles a day until grade ten. He liked baseball and was a pitcher for the Reliance Rockets. At age 10 Howard made his first trip to Mankota trailing beef cattle belonging to several ranchers in the area and continued this until trucks and trailers took over. These trips were always a highlight for Howard as he never minded missing a few days of school. In 1953, the family purchased the Fowler place and moved only a few miles away. At the age of sixteen, Howard purchased some land while attending school. He completed grade eleven in Mankota and grade twelve by correspondence. In 1956 Howard's father became pasture manager of the newly formed Dixon Community Pasture by the Lands Branch of Saskatchewan. Howard acted as pasture rider for many years. In September of 1969, Howard's father passed away and Howard became the manager of the pasture while carrying on raising Horned Herefords with his brother Allen. Howard also helped form the Mankota Stockmen's Weigh Co. in 1956. He helped bring rails in from Cypress Hills, acted as a director and worked loading the scale and railcars.
On May 24, 1968, Howard married Fern Kohl in Mankota, SK. They were blessed with two sons, Barry in 1969 and Duane in 1971. They lived in Reliance on the farm until 1974, moving to the old Monvoisin ranch that had become the headquarters for the Dixon Community Pasture. Howard had a great love for the land and cattle and was a lifetime member of the Saskatchewan Stockgrowers Association. He was a passionate hunter, served as Chairman of the Henry Kelsey Club for 23 years and was actively involved with Saskatchewan Wildlife Federation, Boone and Crockett Club and Pope and Young measuring and scoring. He was a lifetime member of the NRA. He always took time to take family and friends out hunting. If anyone in his family is missing…they are gone hunting! Howard and Fernie treasured time spent with their grandchildren attending all their activities. They were overjoyed to become great grandparents after the arrival of baby Rose.
Howard is survived by his loving wife of 52 years, Fernie Hanson; son Barry (Leah) Hanson, granddaughter Shayna Hanson (Dan) and great granddaughter Rose, granddaughter Reanne (Shay) Briere and grandson Kenton Hanson (Courtney); son Duane (Carmen) Hanson, granddaughter Jayne Hanson and grandson Arlis Hanson. He is predeceased by his parents Eiliv and Nora Hanson and brother Allen Hanson.