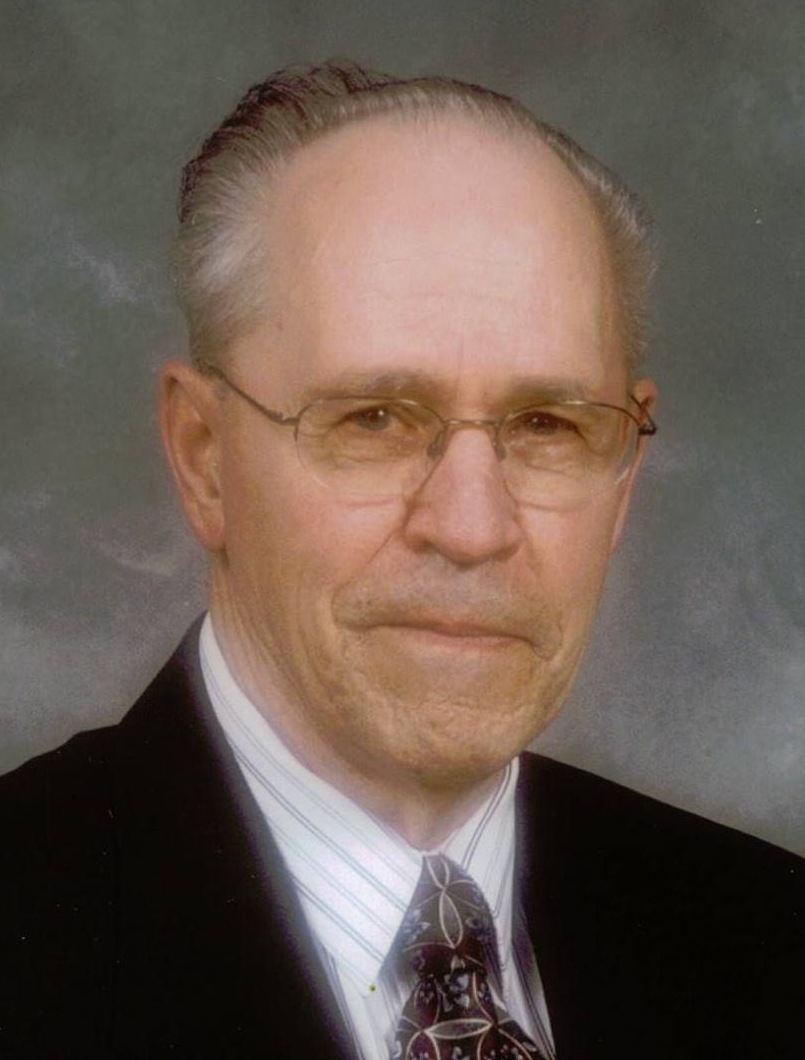 Roland Tetreault
Roland Tetreault passed away peacefully at his home in Gravelbourg, SK on September 15, 2020, at the age of 87. Left to cherish his memory are his son Roger (Roberta) Tetreault, grandsons Brandon and Colin Tetreault; son Gilles Tetreault (Irene Kovac), grandson Benjamin O'Reilly; sister Monique Miller; sister-in-law Laurette Tetrault; and numerous nieces and nephews. Roland was predeceased by his wife Aline Tetreault (nee Lizee) in 2018; brother and sister-in-law Marcel and Alice Tetrault; brother Yvon Tetrault; and brother-in-law Lawrence Miller.
He was born in Lafleche, SK on October 26, 1932, as the youngest son of four children to parents Edouard Tetreault and Germaine Tetreault (Toutant). Roland's father farmed in Glentworth SK. The family moved back to their Quebec farm at St. Cesaire when Roland was 2 years old and returned to Saskatchewan when Roland was 9 years old. He remained on the family farm until he purchased his own farm in 1963. He was married to Aline Lizee on April 24, 1963 and continued to farm and ranch till 1976. He then rented the farm and moved to Assiniboia where he worked at the Macleods store for three years. In 1979 the family moved to Gravelbourg and he worked for the Saskatchewan Crop Insurance as a field man and later as a salesman for the Western Producer Insurance Service. He was a great believer in learning and over the years had obtained his boilerman's certificate, accounting certificate, real estate license, and even took a course on computers. He later retired and spent much time reading, taking care of the family finances, and spending time with family.
Prayers will be held on Wednesday, September 23, 2020, at 7:30 p.m. The Funeral Mass will be celebrated on Saturday, September 26, 2020 at 1:00 p.m., both from Our Lady of the Assumption Co-Cathedral in Gravelbourg, SK. Memorial Tributes Roland's memory can be given to the Heart and Stroke Foundation or the Alzheimer Society of Saskatchewan.