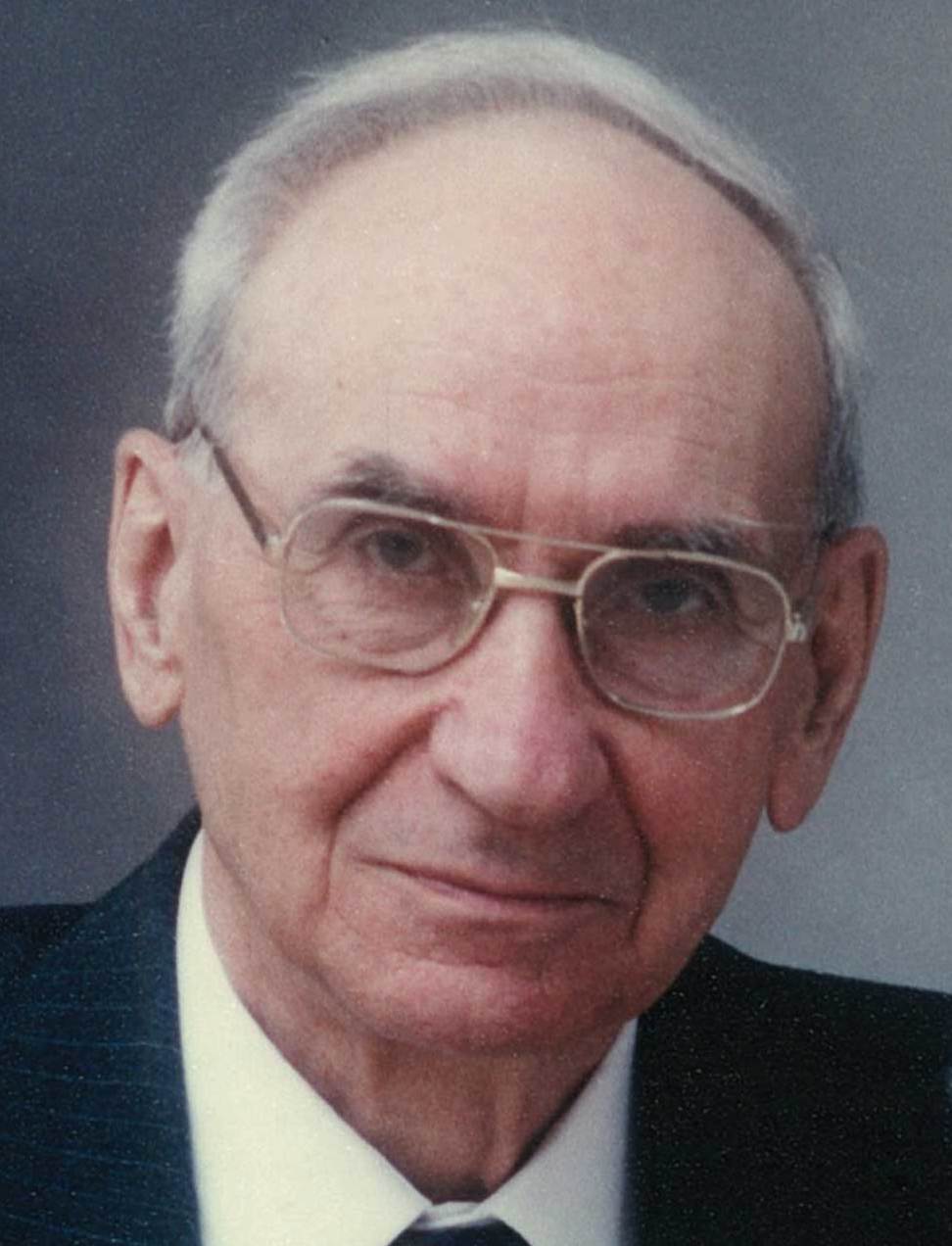 Raymond Kirkpatrick
Raymond Charles Kirkpatrick
NOVEMBER 29, 1919 - September 29, 2020
Raymond Charles Kirkpatrick, a proud veteran of World War II, passed away quietly on September 29, 2020 at the age of 100 at Providence Place in Moose Jaw. Born in Truax, Saskatchewan, the 2nd oldest of 7 children, he fondly remembered his growing up with his siblings, with the prairie as their playground. He received his education at Sanderson School.
Raymond volunteered to serve his country during the Second World War, enlisting in the British Columbia Armoured Corps from 1941 - 1944. He was a proud member of the Royal Legion for many years.
Raymond and Eileen McCabe married on October 23, 1945, Lafleche, Saskatchewan. After a few years of moving about, they settled permanently in Lafleche, Eileen's home community, and remained for the rest of their lives, raising 10 children and energetically supporting the community. Raymond was a believer in the co-operative movement and spent his career working at the Co-op store in Lafleche.
Raymond believed it was so important to salvage and promote our local history and was involved in the establishment and maintenance of the Lafleche Museum. Many of his happiest hours were spent working and thinking about the Museum.
Raymond lived his life with acceptance of what he was presented, with joy in his family and strong faith in The Lord. The family would like to acknowledge and thank the staff on St. Vincent ward at Providence Place as well as the staff from Spiritual Care. The kind and gentle care they provided dad during his time there gave him a safe, warm, and loving home in his final years.
Raymond is survived by his children: Leonard (Irene) Kirkpatrick, Janet (Herb) Tressel, John Kirkpatrick, Ralph Kirkpatrick, Marian (Jim) Kleckner, Murray (Cathy) Kirkpatrick, Floyd (Beth) Kirkpatrick, Vince Kirkpatrick, Terrence (Cathy) Kirkpatrick, Brian Kirkpatrick; grandchildren Lisa (Wilf), Lori, Randy (Michelle), Greg (Jackie), Kim, Chris, Tracy (Richard), Christine (Shane), Michael (Krista), Jennifer, Katie (Kevin), Rebecca (Blayne), Kaylee (Jeremy), Kevin, Chloë, Eilysh (Linden) and great-grandchildren and a great-great-grandchild; sister Louise (Remo) Forer; brother Jim Kirkpatrick. He is predeceased by wife Eileen (nee McCabe) Kirkpatrick (2013); sister Adele; brothers Frank, Roy and Gordon.
Friends are welcome to attend the Prayer Service on Wednesday, October 7, 2020, at Ste Radegonde Roman Catholic Church in Lafleche, Saskatchewan at 7:00 p.m. With the restrictions of Covid 19, a private family Funeral Mass will be celebrated on Thursday, October 8, 2020, 1:00 p.m. at Ste Radegonde Roman Catholic Church in Lafleche, Saskatchewan
Flowers are gratefully declined. Memorial donations in Raymond's memory can be given to Providence Place 100 2nd Avenue North East, Moose Jaw, SK S6H 1B8.