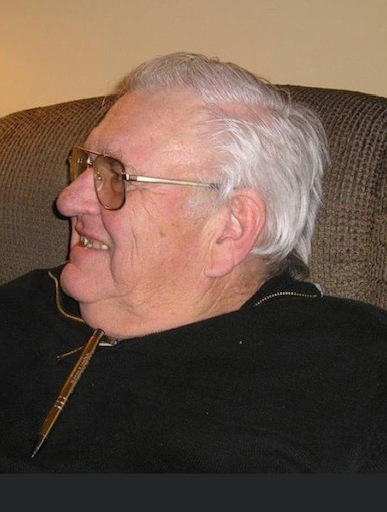 Vance Wensel
I was born November 17, 1943 to Henry R. and Mae (Brunelle) Wensel, on tiny McKenzie Island, located near the Manitoba/Ontario border. It was here that my parents met and were married. I was born in the hospital where my mother worked for four years as matron. My father had moved from his home in Winnipeg to the McKenzie Island area, and for twelve years worked on heavy equipment. At the end of WW II, my parents moved back to my mother's home in Lafleche to farm my grandfather Arthur Brunelle's land. Here I grew up, along with my brother Greg, and attended Mathieu School. My first three years of high school were in Regina attending Campion College, while my senior year was back in Lafleche to LCH. Following school, I stayed in the area and had a variety of jobs, including hauling gravel for Maurice DeCap. I taught swimming and was a life­ guard at Thomson Lake when the park first opened. I moved to Regina in 1962 and held different jobs until hired by IPSCO in 1966, where I remained for ten years. Working with steel proved to be a very interesting career, starting at the bottom cutting scrap metal out in the yard; to becoming a crane operator; followed by four years on the stiff­ leg crane, moving 20,000 lb. ingots of very hot steel and my last five years as a hot mill inspector, inspecting the steel as it came from the finishing mill on its way to the upcoiler to be rolled into five­foot diameter coils, resembling giant rolls of toilet paper!
It was while living in Regina that I met and later married Beverley Austin in February 1976. That spring, we returned to Lafleche to take over the family farm, where we have worked together. We have both been active in serving our church People of Praise in Lafleche. In 1983, we built a new home on the original homestead just outside Lafleche. I have held various community positions serving many years on the volunteer fire department, eight years as an RM councillor as well as serving on the Lafleche Hospital board from 1981 to 1992. I have been the elected Reeve of the RM of Wood River since November 1997. For sixteen years, I have traveled many miles in southern Saskatchewan adjusting crops for Saskatchewan Crop Insurance.
Vance is survived by his loving wife of forty-four years Beverley Wensel; brother Greg (Penny) Wensel of Regina; nephew Monty Wensel (Michelle), niece Misty Wensel (Orion), nephew Cameron Wensel (Jocelyn), niece Judy Wensel (Michael); brother-in-law Clint Austin of Gravelbourg. He is predeceased by his parents Henry and Mae (nee Brunelle) Wensel.
A private family funeral service will take place Friday, October 23, 2020 at the People of Praise Church in Lafleche, Saskatchewan. The service will be live streamed. Please go to Anita Palmier Facebook page to view the live stream.