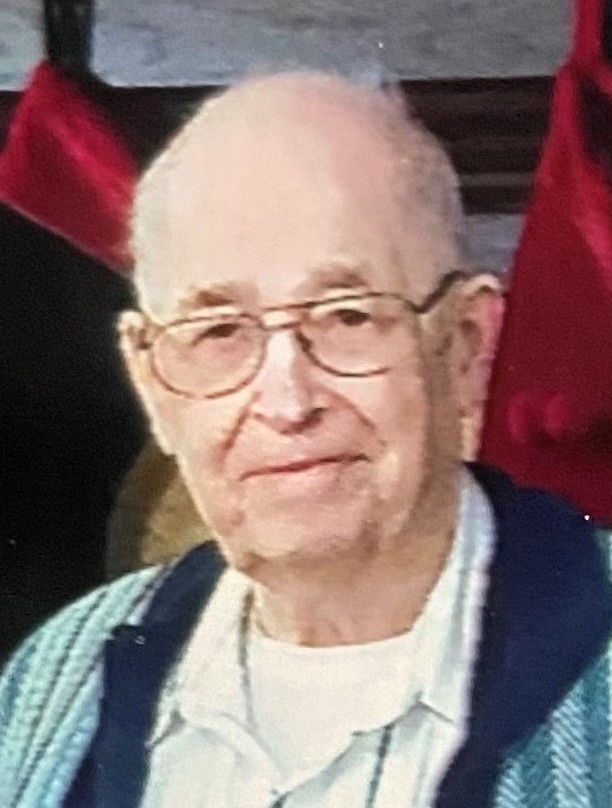 Denis Cayer
With great sadness, we announce that Denis Clement Cayer passed away peacefully at W.F. Wigmore Hospital, Moose Jaw, SK at the age of 89 years, on December 10, 2020, with family at his side.
Denis was the third child of Henri and Lydia (nee St. Yves) Cayer. He was born November 17, 1931 on the family farm SW 23-06-28 W2nd in the Verwood district. He took his schooling first at home with private tutors, then on to Le Jardin d'Enfance, Moose Pond School, College Mathieu, and Verwood School.
Denis married Rita Leduc on October 8, 1952, in Willow Bunch. SK. In 1953, they bought his parent's farm. There they raised their seven children. In 1992, they moved to their new house in Willow Bunch and in 2018 they retired to Moose Jaw, SK.
Through the years Denis kept busy raising cattle, grain farming, doing custom work for a few neighbours, and trucking for many years to supplement the farm income. Denis was actively involved in the community, serving as a councillor and the Reeve for the Rural Municipality of Willow Bunch No.42 for over 29 years. He also served on the recreation, school, and church boards.
Denis is survived by his wife Rita Cayer; children Nichole (Greg) Neff, Guy Cayer, Michel (Lee) Cayer, Daniel (Janice) Cayer, Andre Cayer (Carla), Marc (Corina) Cayer; grandchildren Warren, Sherilynn, Curtis, Chad, Kendra, Craig, Charlene, Hannah, Amy, Jason, Eric, Tyrell, Reece, Lane, Carson, Jessica, Fabien, Jerrod and Shelia; 34 great-grandchildren; 4 great-great grandchildren and special friend of Carmelle, Bill Middleton. He is predeceased by his daughter Carmelle Lemieux, son-in-law Gabriel Lemieux, daughters-in-law Jean Cayer, Valerie Cayer and grandson Colin Cayer.
A Funeral Mass was celebrated on April 10, 2021 at 11:00a.m. at St. Ignace Roman catholic Church, Willow Bunch, SK.