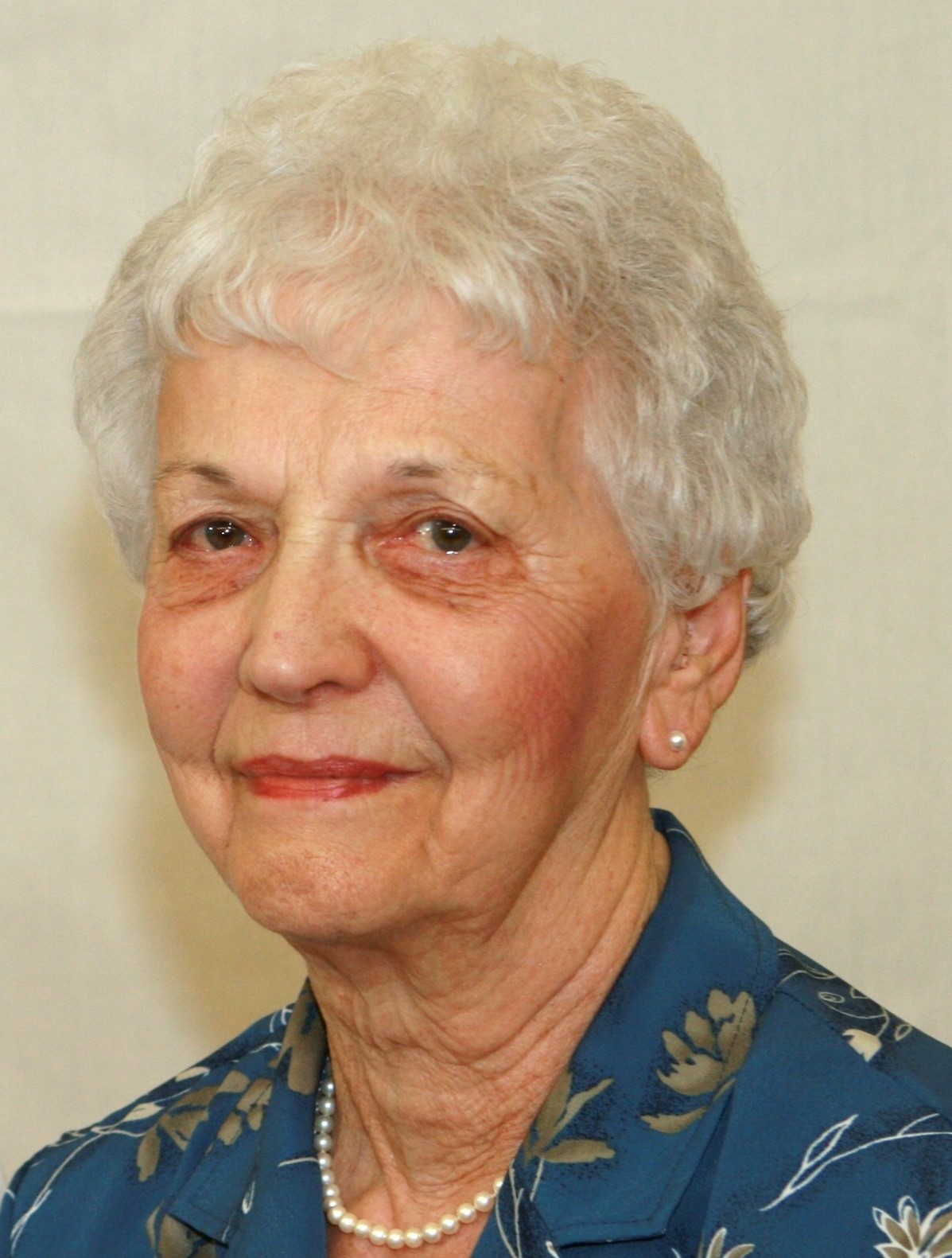 Annette Bourgeois
Annette Josephine (nee Provencal) Bourgeois was born on January 5, 1924 in Ponteix, Saskatchewan to Albert and Clara Provencal. She was the oldest of 8 children. While working in Gravelbourg she met Lionel Bourgeois and they were married November 18, 1947 in Ponteix.
Annette was devoted to her 6 children growing up and was the glue that kept the family together. She taught us to be kind, respectful of our elders and to take pride in whatever we did. She attended school activities when some of her children were in the glee club or awards they received for excellence in their grades.
She was always there to help anyone in need whether they were ill or just needed a shoulder to cry or an ear to listen. When unexpected guests came along she would take out her homemade canned chicken, buns, pickles and she always had squares ready. Her daily prayers included The Serenity Prayer and she prayed for her family and anyone who needed a prayer. She was a true Christian every day not just on Sundays in church. Not only did she raise 6 kids she also brought lunches to the men in the field during harvest and tended to her large garden. She took pride in her flowers. For a brief time she taught Alateens. She loved old time music, played the violin and organ and loved dancing as well. She enjoyed her grandchildren, her great grandchildren and one great great grandchild. She will be missed by all who knew her and loved by many.
Annette leaves to mourn her loving family: daughter Diane Beros, grandson Leigh Beros, great grandchildren Gabriel, Brandon (Avery), Zachary, great great granddaughter Caylee; daughter Claudette (Dan) Stoddart, granddaughter Kailie Stoddart; daughter Lorraine (Glenn) Johnson, grandchildren Kim Johnson (Les Walker), Marc (Brittney) Johnson, great grandchildren Spencer and Ava; daughter Liliane Hygaard, grandchildren Kelly Hygaard, Jackie (Jordan) Law, great grandchildren Maverick, Juliet and Lionel; son Andre (Andrea) Bourgeois, grandchildren Aime (Jennifer) Bourgeois, Adrien (Brandee) Bourgeois, Angele Krauss, great grandchildren Beau, Ryder, Brody, Josee, Hunter and Paige; daughter Camille Bourgeois; siblings Germaine, Irene, Alice and Rolande.
Predeceased by her husband Lionel Bourgeois, sons-in-law Barry Beros and Terry Hygaard; grandchildren Kelly Beros and Shelley Beros; siblings Paul, Pauline and Lucienne.
Annette and family would love to honor and thank the doctors, and all the staff at the Foyer for the care, love, compassion and affection that they showed, not only to Annette, but to us who were by her side in person or remotely. A Private Family Funeral Service will be held at a later date. Memorial donations in Annette's memory can be given to the Foyer d'Youville Foundation, Box 810 Gravelbourg, SK S0H 1X0.