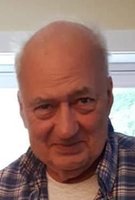 Philip Manuel
June 28, 1944 – April 2, 2021
Passed away peacefully in Mankota, SK surrounded by his loving family.
Survived by his brothers John (Oshawa, ON) and Frank (Squamish, BC). He was a faithful "Uncle Phil" to his brothers' children and grandchildren, by whom he was greatly loved and will be sorely missed.
He was a faithful member of the Prince George Legion and the Crusin' Classics Car Club. He will be missed by his coworkers and his many friends in Prince George, where he lived for most of his life.
A private funeral will be held in Mankota, details to be announced in the near future.
The music stops,
and yet it echoes on
in sweet refrains,
For every joy that passes,
something beautiful remains.