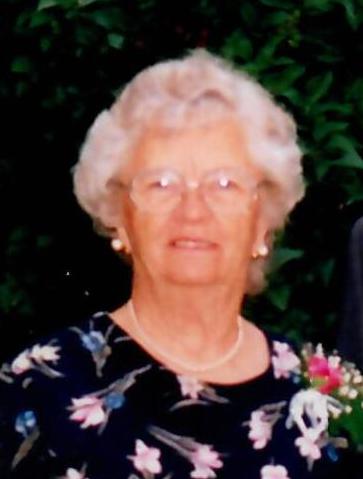 Lila "Dolly" Mitchell
Lila (Dolly) Marion Mitchell left us on July 1, 2021, rejoined her heavenly family and gained her wings. She is now watching over us. She was 96 years old. Lila was predeceased by her parents Aquina and Leonard Anderson, her husband William Tutor and her son Lyle Tutor. A lifelong proud Saskatchewan native, Lila was the mother of three children. She was born in 1925 on the Anderson Ranch in Southern Saskatchewan and grew up among 12 brothers and sisters. Lila had many talents including sewing, knitting and was very good at making do with what she had. She was a liberated woman who had no problem in taking charge. Lila is survived by her husband of 53 years, Elvin Mitchell, daughters Terry Lynn Carefoot (Bill), Wenda Packet (Ken) and daughter-in-law Rae Tutor (Robin). Grandchildren, Tracey Kuffner, Paula Jackson, Jennifer Jackson, Jamie Jackson, Pamela Clermont, Darcy Packet, Dexter Packet, Troy Packet, Kory Packet, Kimberly Eklund, Laura Greffard, and Trent Tutor and their families including, 30 great-grandchildren and 6 great-great-grandchildren. A Private Family Funeral Service will be held on Thursday, July 8, 2021, at 3:00 p.m. at the Glentworth Community Hall, Glentworth, Saskatchewan with Reverend Janelle Shaw officiating. Lila will be laid to rest at the Waverly Cemetery. Memorial donations in Lila's memory can be given to Glentworth Community Hall, Box 141 Glentworth, SK S0H 1V0 or charity of choice.
A live stream for this service will be available on Piche Hawkins Grondin Funeral Chapels Facebook page five minutes prior to service time.