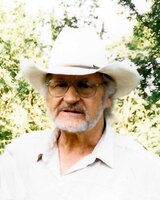 Steve Kosti
Steve Kosti was born on April 29, 1932, on the family farm in the Limerick district. He was the youngest of 13 children born to John and Miranda (nee Paliuk) Kosti. Steve attended school at Crestmont. After graduation, Steve spent the winters working in Regina and Windsor, and returned home to farm in the summer. His main interests were hockey, baseball, weightlifting, playing guitar, and violin. In 1957 Steve married the love of his life, Sceta Petrescu. They were blessed with three children, Laurie, Rick, and Leona. After their marriage, Steve and Sceta moved to Regina, where Steve worked for the YMCA and the American Health Studio. They then moved to Calgary, where Steve worked for the Calgary YMCA. Because of his weight-lifting skills, Steve was spotted by Stu Hart of the Calgary Wrestling Federation. Steve, and his brother George, wrestled for the Harts for three years. Steve then decided to return to Limerick to farm. Steve farmed from 1963 to 1996. For many years Steve was the caretaker of Saints Peter and Paul Romanian Orthodox Church and was passionate about maintaining the church grounds. Steve enjoyed spending time with his family. He built a mini-golf course in their yard, and many laughs were had during competitive games. Many fond memories were made camping, hiking, and traveling. Steve passed away suddenly on Thursday, October 14, 2021. Steve was a beloved husband, father, grandfather, and great grandfather. He will be dearly missed.
Steve is survived by his wife of 64 years Sceta Kosti (nee Petrescu); daughter Laurie (David) McCracken, granddaughter Sasha (John) Broderick, great grandchildren John, Kya, Chantel, grandson Nial (Sarah) McCracken; son Rick Kosti, grandchildren Kaden, Graysen, Kylie; daughter Leona Cheveldae, granddaughter Tia (Luke) Heinrichs, great grandchildren Eric and Ada, grandson Isaac, granddaughter Dillon; brother Nick Kosti; and sister Helen Moneo. Predeceased by his parents John and Miranda Kosti; siblings Ted, Art, Mary, John, Louis, Fran, Pete, Fred, Gilbert, and George.
Private immediate family gathering.