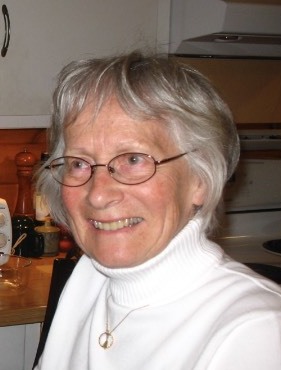 Jeanne Macmillan
It is with great sadness that we announce the passing of Jeanne Macmillan, a loving wife, mother, grandmother, great-grandmother, sister and friend, at the age of 87 on February 5th, 2022.
Mom will be dearly missed by Don, her loving husband of 63 years; her sons Don (Jane), Grant (Patricia) and Stu (Tracey); her grandchildren Alina (John), Craig (Rebecca), Callie, Aiden, Eleanor and Claire; her great-grandchildren Warren, Gala, Avery and Sophie; her siblings Maggie Dumont, Vic (Jeanne) Fiset, Louise Maurer, sister-in-law Wendy Fiset, nieces and nephews; and her close friends. Mom was predeceased by her parents Leopold and Lois (nee Bradford) Fiset: brothers Armand (Mary) Fiset, Paul Fiset and Bert Fiset; brothers-in-law Joe Dumont and Jerry Maurer.
Jeanne was born in Abbey, Saskatchewan, on May 16th, 1934, and was raised with her brothers and sisters on the homestead near Lancer and in Gravelbourg. As an adventurous young woman, Mom left home soon after high school to work in Bermuda, and subsequently traveled to Montreal where she met Dad. They married in 1959 and raised their young family while exploring the country during Dad's career with Parks Canada, moving from Quebec to parks in Ontario, Manitoba, Alberta and BC before landing in Winnipeg where the boys completed their schooling. Once the boys were on their own, Mom and Dad moved to Calgary where they settled down for 35 years and where Mom created the warm and loving home-base where everyone congregated for Christmas, Easter, Thanksgiving and many other holidays and occasions.
Mom and Dad shared many adventures over their years together, but Mom most loved the time spent with family and close friends. She found great joy in hosting everyone around a crowded table, in visiting the kids and their families across the country, and Grammy loved cuddling and treating her little ones. She always put others' needs and comfort ahead of her own, exemplified by the generous love and support she provided to her family and friends. Mom was always there when you needed a shoulder or a hug, some sage advice or a nudge (or gentle kick) in the right direction. She extended her caring beyond family and friends as well, when she worked as a home-care provider for those in need in Calgary.
Mom was the most wonderful wife, mother, grandmother, great grandmother, sister and friend. She will be dearly missed and always remembered. A celebration of her life will be scheduled in the near future.