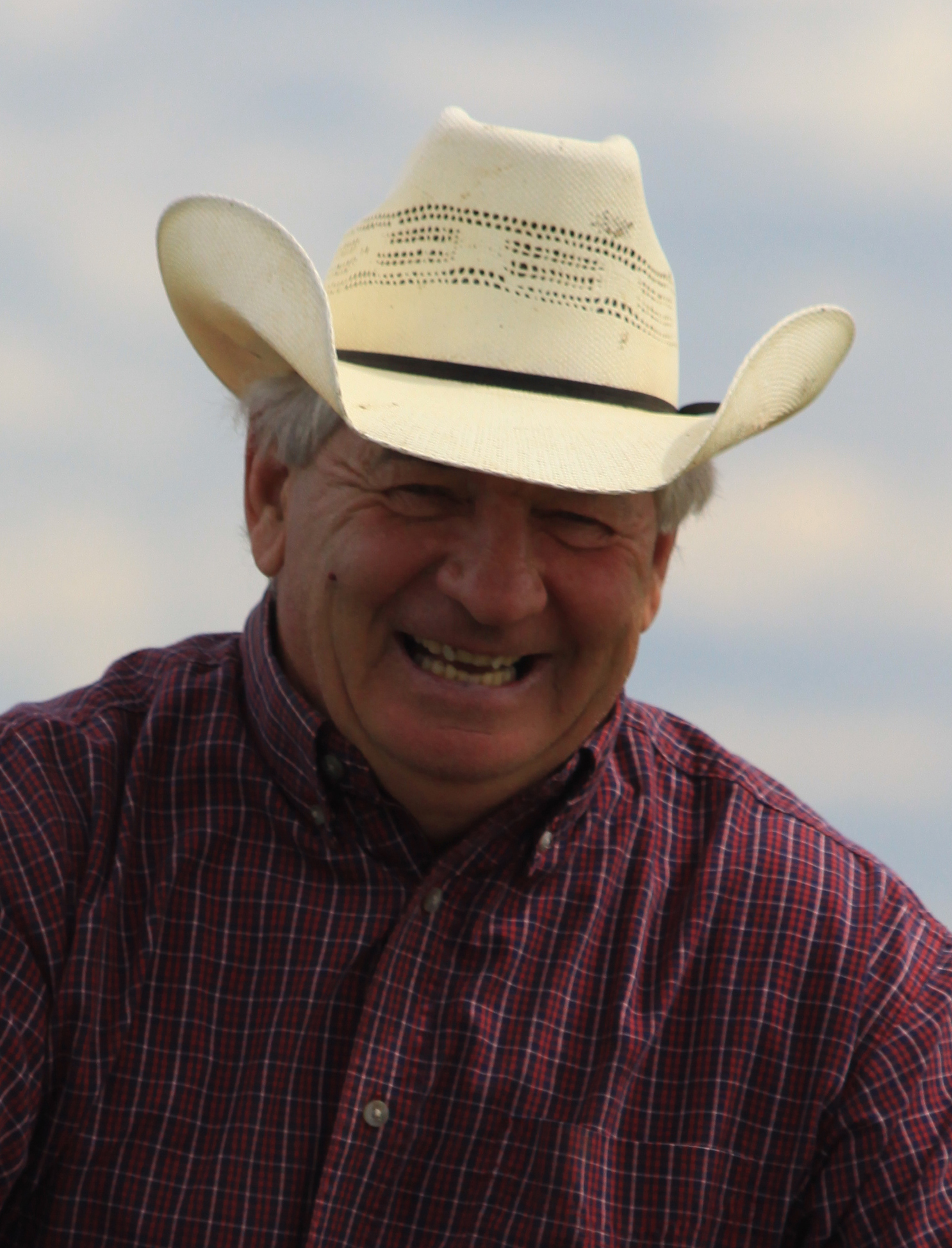 Donald Peterson
Donald Alphton Peterson
September 15, 1951 – June 29, 2022
Don passed away suddenly after a short illness. Don loved adventure and lived his life from one to another with a "we can do it" attitude, ranching, farming, rodeo, auctions, politics,…
His passion for horses led to many adventures. Numerous stock awards including two Bareback of the Year world titles, a horse herd including bucking horses, riding horses, pulling horses, "good looking" horses, "good looking" only to him horses, but always horses.
Auctions were in his blood. Winning the bid or taking a bid always thrilled him. His eye for the good in auction treasures resulted in an interesting collection. Some items only he could identify and appreciate.
His children and grandkids were his joy, supporting them through his presence in their endeavours. Curling, baseball, fastball, music, dancing, hockey, team roping (he did not push steers), calf roping, barrel racing and football.
Don believed in community. Founding president of McCord and Glentworth stores; Yogi Huyghebaert's campaign manager; Wood River Sask Party constituency chairman; McCord Rodeo Chairman; Canadian Western Agribition Board; Canadian Professional Rodeo Assoc stock contractor board member; RM 44 councillor; Saskatchewan Surface Rights board member; Centennial Award of Merit recipient.
Don was predeceased by his dad Alphton Peterson, mom Helen (nee Gosselin), brother-in-law Richard Todd and nephew Glenn Switzer. Also, his favourite horses, H1 High Chaparral and X23 Coyote.
He is survived by his wife of 47 years Brenda (nee Anderson), son Lane (Sheena), daughter Kyley (Chuck) Parsonage, precious grandkids, Louise, Payson, Kellee, Robert, Shayda, and Chase. Siblings: Linda (Allan) Switzer, Lois Todd, Marlene Payne, Milton (Kathy) Peterson, Larry (Gail) Peterson. In-laws Carl and Camille Anderson, sisters-in-law, and brothers-in-law, Sheila (Leon) Roy, Miles (Sherry) Anderson, Wade (Angela) Anderson, Ross (Mariette) Anderson and many nieces and nephews.
Celebration of Life will take place on Wednesday, August 3, 2022. Gathering at 4:00 p.m., NW 16-3-6 W3rd, Bar T Ranch.

Donations on his behalf can be made to the Canadian Pro Rodeo Hall of Fame. Please make cheques payable to CRHA or Canadian Rodeo Historical Association, 
and the mailing address is Box 18069, Shawnessy RPO, Calgary, AB T2Y 0K3.