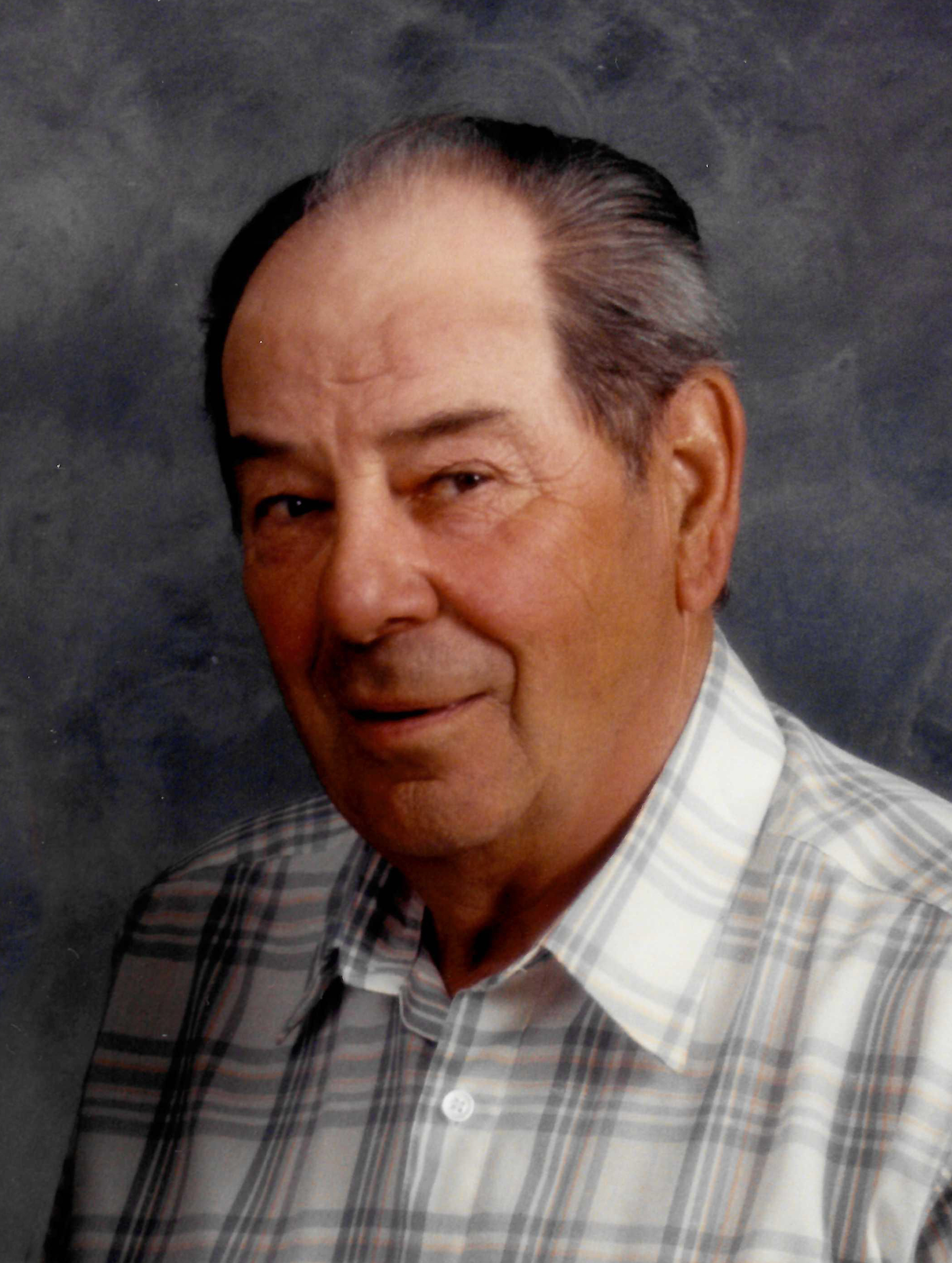 Peter Kress
Peter Kress
It's with heavy hearts that we announce the death of Peter Kress at the age of 93, at the Prairie View Heath Centre in Mankota, SK on August 11, 2022. Family came from far away and from near to accompany and comfort him in his long and final journey. Though we are saddened by his loss we are also thankful for the ending of the suffering he endured.
Peter did have a long and productive life in most aspects of it. He was born on April 28, 1929, on the NE 33-05-10 W3rd, raised and lived the rest of his life here until his condition forced him to go to the Prairie View Health Centre in Mankota.
Hard work with certainly part of living – up early and working till dark were the norm during the busy seasons of planting, harvesting, and calving. Although he was industrious he always took time for the pleasures of life too. It was never a boring life but he was up to dealing with many struggles and made the most of them. Hobbies were a big part of life, he loved travelling long trips and shorter ones. The longer trips to Arizona, Sydney BC, Minaki Lake, Kenora ON, Denare Beach, SK and many more not to mention the every weekend trips to closer lakes to enjoy boating, water skiing, camping and all that went with it. The many day trips were always the best. Some of the very 'short trips' were the ones that he himself and many times with family and friends were travelling around the many acres of grasslands showing others the wonders of nature and of course his cattle too.
One of his saving graces was his sense of humour– it was always with him even after the beginning of dementia. You could be angry with him but just a few words of humour from him and he had totally disarmed you – he didn't need to think, the humour came spontaneously– never off colour – or rude, just funny.
His hospitality knew no bounds. You came to his house you were invited in– for meals, coffee, tea and sometimes other varieties of drinks. How he loved his little children and later the grandchildren – he could entertain them to no end and each of them just loved the attention – he could hold them spellbound with all his stories– real happenings and others embellished as he could do. Games with children and adults too were always part of his life. He could be a social butterfly but enjoyed his solidarity times too, especially when working on his hobbies such as carving or taxidermy.
Peter was predeceased by his parents Anton and Catharina Kress, and brothers Edward, Martin and Tony. Survived by his wife of 64 years Florence (nee Fowler), daughters Margaret, Ann (Garry Judd), Paulette, Lynn (Micheal Wang), sons Francis (Sophia), Vincent (Julie), Kory, Scott (Trish Wiebe), grandchildren Andrew, Robin and Mackenzie White, Joshua and Katelyn Judd, Gemma-Lee, Jordyn and Madison Kress, great-grandson Kayden Kozan, his sister Josephine Wingerter of Sydney, BC, sister-in-law Rose Kress, nieces and nephews and many cousins.
Spirituality was part of his life, not overt show but deep and abiding and he never forgot how to pray right to the end. His was a life well lived. Rest in peace Peter.
The funeral mass was celebrated in Saint Alberts Roman Catholic Church in Mankota, SK on September 8, 2022, with Father Carlos Jimenez (celebrant) and music ministry by Louisa and Diane Lacasse. Interment followed at Saint Martin's Roman Catholic Cemetery, Billimun, SK, with a luncheon after at the Mankota Agriculture Hall. Memorial donations in Peter's memory to St. Martin Roman Catholic Cemetery at Billimun, SK were greatly appreciated.