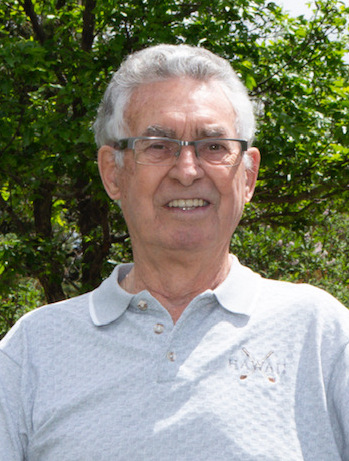 Gordon Hoffert
Gordon Carl Hoffert aged 90, passed away on Saturday, October 22, 2022 at the Foyer St, Joseph Nursing Home in Ponteix, Saskatchewan, with his family by his side. Gordon was born on May 28, 1932 in Regina, Saskatchewan to Carl and Katherine (nee Martin) Hoffert. Gordon is survived by his loving family, granddaughter Heather Richinski (Wade), great-granchildren Roman and Ashlee; daughter Christine (Claude) Desautels; grandson Aaron (Sandra) Desautels and great-granddaughter Zoe; granddaughter Leah (Dave) Bissonnette, great-grandchildren Abey, Danielle and Jonah; granddaughter Janelle Desautels (Ashley), great-grandchildren Kramer and Zeke; daughter Marie (Mark) Reinbolt; grandson Joshua Reinbolt; granddaughter Carly Reinbolt (Dan); son Gary (Michele) Hoffert; grandson Lucas Hoffert; granddaughter Alyssa Hoffert.
Gordon is reunited in heaven with his beloved wife Marlene Hoffert (nee Reader), son Brian Hoffert and grandson Clayton Desautels.
A Funeral Mass will be celebrated on Friday, October 28, 2022, 11:00 a.m., at the Notre Dame d' Auvergne Roman Catholic Church in Ponteix, Saskatchewan.
To view the live stream for this Funeral Service, click the link below. When it is available it will appear on Piche Hawkins Grondin Funeral Chapels' Facebook page. Next, you will have to press the play button. The service's live stream will become available five minutes before service time.