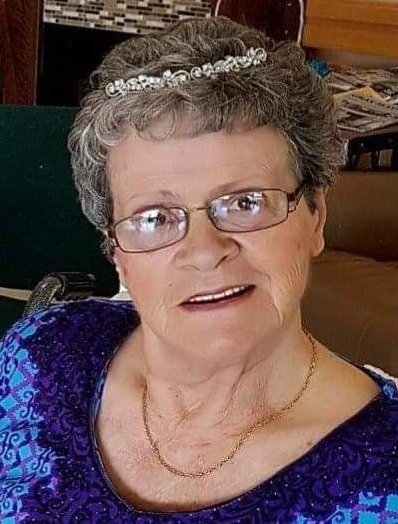 Marguerite Boire
Marguerite (née Gauthier) Boire
1932 – 2022
It is with great sorrow that we announce the passing of Marguerite (née Gauthier) Boire, on October 26, 2022 at the age of 90 years, at the Foyer D'Youville, Gravelbourg, Sask.
She was born in Coppen Sask on March 29, 1932 to Rudolf and Gracia Gauthier. She attended school at the Convent Jesus Marie. After graduation, she then met Gerard Boire and they were married August 20, 1953. They were blessed with four daughters.
Marguerite was a very dedicated and hard worker. Over the years she worked for a couple of local dentists and held other positions such as school janitor, child care provider, laundry services provider for the College, and home care aide. Her and Gerard always put in a huge garden and the basement was always brimming with food for the winter.
Her greatest joy was her children, always there helping them with their homework, tending to their everyday needs…. They always came first.
Marguerite loved sewing and put her heart into it. Her creations included 1st Communion dresses made from her wedding gown, yearly figure skating costumes, matching dresses for her and the girls …. It was not unusual to see all the girls at Sunday Mass with matching dresses and hats with their hair perfectly curled. She enjoyed being surrounded by friends and loved family gatherings especially at Christmas where she cooked up a storm and baked and designed the most beautiful seasonal theme cakes. She loved spending time at the cabin, enjoying the sun, and fishing, especially when she would catch the first fish!!
In her later years, after losing Gerard in 2013, her body slowly slipped into dementia, and we lost her little by little, but she always had that precious smile.
She is predeceased by her husband Gerard, her parents Rudolf and Gracia Gauthier, and her five siblings, Laurianne, Lucien, John, Joseph and Gerald. She is survived by her sister Annette Bouvier, her four daughters, Thérèse (Roland) LeBlanc, Rosalie (Bruce) Kinshella, JoAnne (Nick) Spelchan and Brigitte Bardick and eight grandchildren, Joel (Kristi), Chantal (Cory), Valerie (Neil), Christopher (Esther), Robert, Megan (Dustin), Brandon (Sacci) and Aryn, and six great-grandchildren, Solara, Ryker, Melodie, Aiden, Mason, Kysen and numerous nieces and nephews.
Our family would like to thank the staff at the Foyer D'Youville for their loving care and concern for her.
Marguerite had a very infectious laugh and anyone who knew her loved her. May she rest in peace. A Celebration of Life will be held in the Cathedral in the spring of 2023.