Our Heritage
Piché-Hawkins-Grondin Funeral Chapels has a long-standing history in the Assiniboia and Gravelbourg areas. In 1941 Henry "Hank" Neitling purchased the Gravelbourg Funeral Home from Gordon MacLean, becoming Neitling Funeral Home. Hank's son Kenneth became a partner in the business in 1956, taking over when his father passed away suddenly in 1960. Kenneth and his son Ronald purchased Columbia Funeral Services in Westminster, BC in 1969. The business, which also included the Ambulance Service, was sold to Claude Piché, becoming Piché Funeral Home. Claude had completed his apprenticeship with Sallows and McDonald Funeral Home in North Battleford, SK and returned home to Gravelbourg. Many improvements to the funeral home were made and much of this work stands today. In 1981 Claude sold the Ambulance business to Rick Christie of Gravelbourg, and in January 1982 sold the funeral business to Sam Hawkins, who apprenticed under Claude's guidance. The business would then operate as Piché-Hawkins Funeral Chapel. Sam's sister, Susy Martin, also joined the business. In the early '90's many of the funeral homes in Saskatchewan were sold to large corporations and Sam felt it was necessary to offer the community of Assiniboia and surrounding area a family owned funeral home. In 1992, a partnership was formed between Claude and Sam, and they purchased the former White Tractor Dealership building on 601 Highway 2 North, Assiniboia, from Bill Waiting. Renovations took place on the empty building, which was entirely gutted, remodeled and redesigned to become a modern funeral home. Since opening the second location in Assiniboia many people have contributed to the service of this family business, Funeral Director/Embalmer Kent Blythe, Janeth Muldoon, Renaud Bissonette, Karen Reisner, Aileen Pilsner, Francine Roy and Adora Beauchesne. In 2005, Sam and Claude were looking towards retirement. However, the funeral home had always been a locally family owned business; this was imperative to them in selecting a new owner. In September 2007, their search concluded when they welcomed Patrick and Elan (nee Robinson) Grondin of Biggar, SK as the new owners of Piché-Hawkins-Grondin Funeral Chapels in Assiniboia and Gravelbourg. Patrick, an Economics major from the University of Saskatchewan, received his Embalmer's and Funeral Director's Certification in 1992; he worked and managed his father's funeral home for 25 years. Elan received her Education degree from the University of Saskatchewan in 1990, then her Funeral Director's Certification in 2001. They have four children, Alyssa, Patrick, Victoria and William. With over 25 years of experience in funeral service, the Grondin family eagerly made the move from their hometown of Biggar to the community of Assiniboia. The Grondin's completed a cosmetic upgrade to funeral home in Assiniboia and similar plans are in the works for the Gravelbourg location as well. Patrick and Elan are grateful for the support of the communities and their staff. We are truly honored to serve the rural communities of Southern Saskatchewan, which we are thankful to call home. Piché-Hawkins-Grondin Funeral Chapels remains the only locally owned and operated business of its kind in the Assiniboia and Gravelbourg area.


Whenever we're faced with difficulties, we find comfort in those we know and trust–people we can count on to do their very best to help us. This is especially true when a loved one has died.


If this is currently your experience, please think of the members of our professional staff as your friends. Each of us cares deeply about your well-being, and can become a strong ally for you during this time…and long after.

Why We're Different
We know there are other funeral homes in the area to choose from. But we also know that families who turn to us during a time of loss, or for pre-arrangement services experience our very high standards of service. These standards include transparency in business practices and service pricing, as well as:
Providing families with well-planned funeral arrangements in their time of need.
Providing comfortable, soothing surroundings where families and friends can gather to remember and celebrate the life of a loved one.
Helping families in our community to preserve longstanding traditions and customs.
Offering innovative, truly personalized services and products.
Assisting families and individuals making their pre-need plans.
We offer professional guidance and personal attention before, during and after the loss of a loved one. Our reputation for honesty and integrity is very well-known, and it is our most valuable asset.
We encourage you to contact us to discuss your family's unique needs. Each of us is confident that we can, and will, do our utmost to meet – and exceed – your expectations.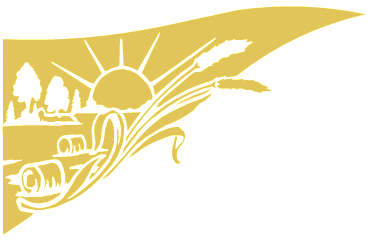 Assiniboia Chapel
601 Highway 2 N.
Assiniboia, SK
S0H 0B0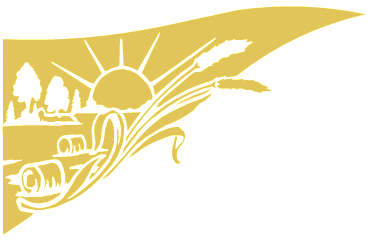 Gravelbourg Chapel
100 5th Avenue E.
Gravelbourg, SK
S0H 1X0